MSMEs are an important sector of the Indian economy. They contribute nearly 8% of the country's GDP, around 45% of the manufacturing output, and approximately 40% of the country's exports thus creating an immense effect on the country's socio-economic development. This sector is considered as the job creator and plays a crucial role in providing large-scale employment and industrialization of rural and backward areas. So let us start our discussion with their definition.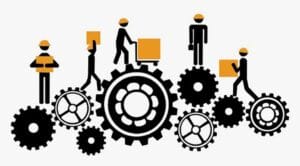 Definition of MSME
MSME stands for Micro, Small, and Medium Enterprises. Following the Micro, Small, and Medium Enterprises Development (MSMED) Act in 2006, the enterprises are classified into two divisions.
1. Manufacturing enterprises – engaged in the manufacturing or production of goods in any industry
2. Service enterprises – engaged in providing or rendering services.
The definition of MSME was updated vide a gazette dated 26 June 2020 as follows:
(i) A micro enterprise is an enterprise where the investment in plant and machinery or equipment does not exceed ₹1 crore and turnover does not exceed ₹5 crores;
(ii) A small enterprise is an enterprise where the investment in plant and machinery or equipment does not exceed ₹10 crore and turnover does not exceed ₹50 crores; and
(iii) A medium enterprise is an enterprise where the investment in plant and machinery or equipment does not exceed ₹50 crores and turnover does not exceed ₹250 crores.
On July 2 it was decided to include retail and wholesale traders also under MSMEs for the purpose of priority sector lending.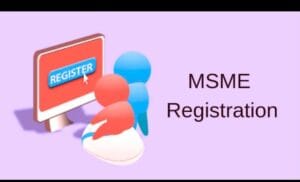 An important step to register as MSME
(1) Any person who intends to establish a micro, small or medium enterprise may file Udyam Registration online in the Udyam Registration portal, based on self-declaration with no requirement to upload documents, papers, certificates or proof.
(2) On registration, an enterprise will be assigned a permanent identification number to be known as ―Udyam Registration Number.
(3) An e-certificate, namely, Udyam Registration Certificate shall be issued on completion of the registration process. And thus the registration is completed.
Challenges
The importance of MSME and their role in the economy is widely discussed. Nonetheless, MSMEs, especially those in developing countries like India, face substantive challenges, which limit their longevity and wider contributions they make toward the sustainable development goals. Specifically, these challenges could include:
i. Coherent policy and regulatory frameworks
ii. Short term cash flow constraints and limited access to finance is almost a universal challenge for MSMEs
iii. Lack of market information and strategic and financial planning, lead to their inability to formalize their business operations and cope with shocks.
The Government has now recognised the potential of this sector. To ensure that MSMEs continue to lead the country towards economic growth, from time to time various schemes and processes are being introduced. The complete list of schemes and benefits can be found at Government Schemes.
In this blog, I want to discuss some of the facilities which have huge potential to facilitate the MSMEs apart from the Govt. schemes.
1. TReDs – Micro, Small and Medium Enterprises (MSMEs), despite the important role played by them in the economic fabric of the country, continue to face constraints in obtaining adequate finance, particularly in terms of their ability to convert their trade receivables into liquid funds. Trade Receivables Discounting System (TReDS) is a digital platform initiated by the Reserve Bank of India (RBI) for facilitating MSMEs by financing their trade receivables. It enables market-making and discovery of competitive rates for invoices of MSME sellers made to large corporate, government departments and public sector undertakings, through a bidding mechanism. This ensures the prompt realization of trade receivables at competitive market rates. The MSME sellers get the advantage of factoring without recourse that helps them in the quick realization of receivables and efficient price discovery.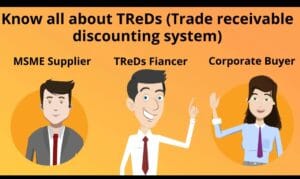 2. The Credit Guarantee Scheme for Micro and Small Enterprises (CGS) – This was introduced to make collateral-free credit available to the micro and small enterprise sector. The Ministry of MSME, GoI and Small Industries Development Bank of India (SIDBI) have established a Trust named Credit Guarantee Fund Trust for Micro and Small Enterprises (CGTMSE) to implement the Credit Guarantee Scheme for Micro and Small Enterprises. As per this scheme, a loan of up to Rs. 200 lakhs can be given to MSMEs. The whole idea behind this trust is to provide financial assistance to these industries without any third party guarantee/ or collateral. A special preference is given to the women entrepreneurs who are eligible for this scheme. A guarantee and annual service fee are charged by the CGTMSE to avail of the guarantee cover. For more details, one may visit CGTMSE.
3. Rural Self Employment Training Institutes (RSETIs) – Apart from the loans and other banking facilities, Banks are managing RSETIs with active co-operation from the Government of India and State Governments to facilitate the MSEs. It is developed for unemployed rural youth to generate self-employment through vocational training intervention. This helps to create low cost, trained manpower for the MSME. For more details, one may visit Rural Self Employment Training Institutes
4. CHAMPIONS portal – The launch of this new portal entirely dedicated to the MSME sector is a positive step. As the name suggests it will aim at Creation and Harmonious Application of Modern Processes for Increasing the Output and National Strength. It is a technology-driven Control Room-Cum-Management Information System that utilises modern information and communication technology (ICT) tools. The underlying objective is to help the MSMEs in terms of finance, raw materials, labour, permissions, etc.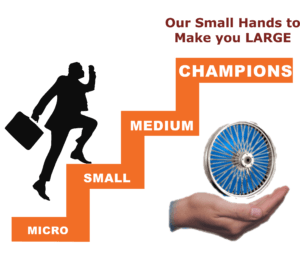 Conclusion
MSME is the backbone of the Indian economy. With the continued focus on MSMEs by the government, the sector is expected to thrive and employ millions of unskilled and semi-skilled people across the country.
Note : Growth Matters Forum is a community for business owners to explore ideas, streamline growth and create an impact. Join the community here.